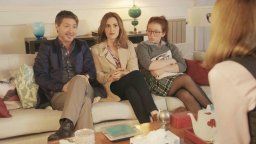 1. The Orphan
Elisa and Miguel are summoned by Tobi's psychologist. She tells them that the reason they called them is that Tobi had told her that her parents were dead. Miguel is very shocked by everything that is discussed in session.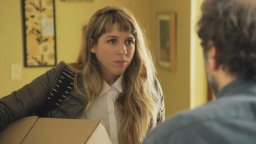 2. Promiscuous People
The conflicts in the Diamante family that seem to have come to light after the therapy continue. At night they carry out their ritual to relax and the united family has their dance night. They all dance, eat sushi and have fun.
3. Parents vs. Children
Miguel and Elisa forget Lara's birthday. Noe warns them and they try to hide it by organizing a surprise party, but they are finally exposed when Lara sees that they mistook her age for the number of candles on the cake.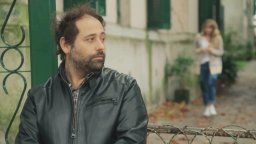 4. Something Fishy
Beto blackmails Miguel. He asks him for a certain amount of money each month in exchange for not telling Elisa that he saw him leave a bar with Fabiana. Miguel gets upset, insults him and doesn't agree.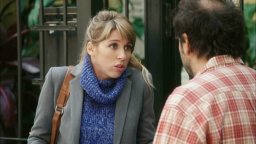 5. What Matters
Elisa goes to talk to Fabiana without Miguel's knowledge. She decides to force her to go to Aldana's office to talk in front of her. Meanwhile, Miguel has his session alone with Aldana, which is interrupted by Elisa and Fabiana's arrival.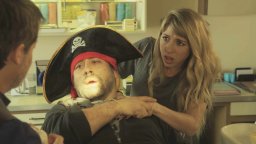 6. Total Loss
Miguel and Tobias go shopping at the supermarket. Miguel accidentally breaks a lamp and a pile of glasses and he must pay 18,000 pesos, which is money that he does not have with him, so Elisa sends Fabiana with a few credit cards to help him.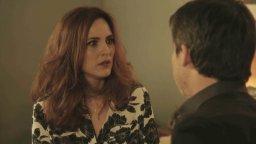 7. Special Abilities
Miguel va a ver a un médico por la pérdida de la voz y le dice que debe ser algo emocional. Alan acompaña a Fabiana a buscar a Elio, que se resiste, pero finalmente va a la casa de Fabiana.
8. Everything's Lost
Fabiana and Miguel meet at her house while Alan takes Elio, Fabiana's father, to the movies. However, they are interrupted by Noe's phone call: she tells her son that she was having sex with Roly, Elisa's father, when he had a heart attack and died.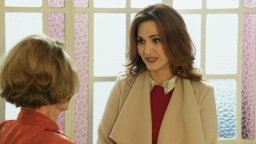 9. A Brief Illustrated Manual of Bigamy
Fabiana suggests Miguel that they should spend the night together at a hotel. Miguel accepts and lies to his family, saying he is going to a dental congress. Elisa insists on going with him, but Miguel tells her he will stay in a shared room,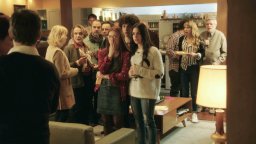 10. Queen of Fools
Miguel and Elisa have an argument over the phone call from the hotel in Pilar. Miguel gives the receptionist some money and makes him phone Elisa and tell her that it was a misunderstanding. Elisa is very upset until she receives that phone call.
11. Envy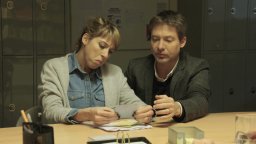 12. Bullying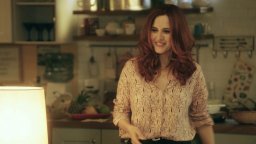 13. So Kiss Me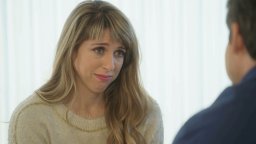 14. The Diamante's Curse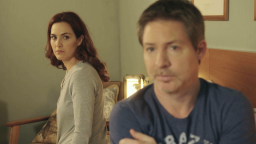 15. Doomed
Tito is unwell and Elisa calls a veterinarian, who tells her that they should carry out some studies, but she doesn't pay attention. That same day, Daniela sees that she is short of money.
16. The Fix
Elisa tells Miguel that Fabiana could be pregnant and asks him strange questions to make him uncomfortable. Later, Miguel calls Fabiana to know if she really is pregnant. Elisa does not talk to Miguel.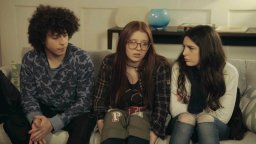 17. Impulses & Intuition
Fabiana gets worried when she finds out that she is pregnant. She immediately tells Miguel about it. Although he has just argued with Elisa, Miguel is very happy about the news.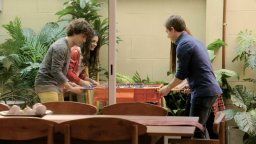 18. Domino Effect
Miguel and Elisa are about to sign the papers for their divorce, but Elisa cannot hide her concerns and tells Miguel that Daniela will undergo surgery to have a tumor in her brain removed.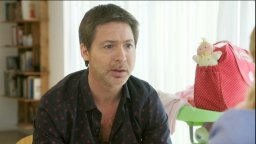 19. Their Own Medicine
Time has gone by: Both Elisa and Fabiana are in the last stage of their pregnancy, Lara and Juan move houses and Tobi is living with Noe. Mia would like to live with Miguel, so he talks to Fabiana about it before they make a decision.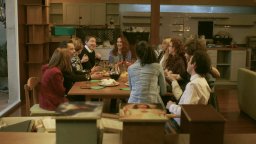 20. All Together
Miguel recalls his life with his family. He must deal with the conflict between Elisa and Fabiana. Now his children have grown up. Tobi is still dating Julian. Lara is pregnant.